Unishippers Carrier Partners
We know that you're only as good as the company you keep — which is why we've spent more than 30 years building strong relationships with the nation's top parcel and freight carriers! Our carriers do all the heavy lifting, so you can focus on providing our small and mid-sized business (SMB) customers with the support and savings they need to thrive.
High-Quality Carriers Mean Happy SMB Shippers
At Unishippers, we provide SMBs with more value for every shipping dollar — and that starts by giving them access to a comprehensive network of top carrier partners. With our network of 75+ leading less-than-truckload (LTL) carriers and more than 85,000 national, regional and local full truckload (FTL) partners, we have comprehensive options for SMB freight shippers. And as one of the only full-service third-party logistics (3PL) companies, we also provide SMB shippers with easy access to a full spectrum of small package pickup and delivery services through UPS®. Through our long-standing relationships with these top carrier partners, we're able to provide your customers with better access to shipping services — even when market capacity is tight.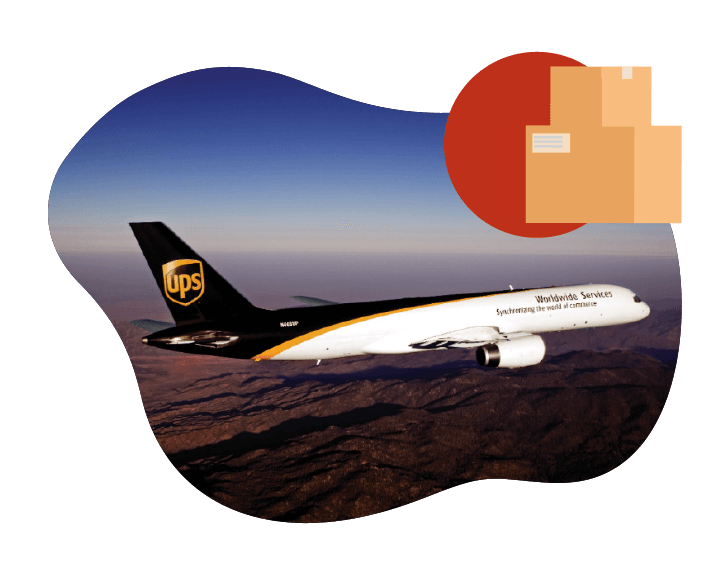 Elevated Parcel Shipping Services Through UPS
What do you get when you pair one of the largest full-service 3PLs with one of the world's most trusted shipping companies? A small package dream team that's perfect for SMB shippers! Unishippers — part of the largest non-retail UPS Authorized Reseller in the U.S. — leverages the combined shipping volume of our 121,000+ customers to offer great rates and services for SMB parcel shipping needs. And as the leader in on-time deliveries, UPS ensures your customers' packages have the best chance of being delivered on time (in fact, UPS delivers approximately 95% of their Ground shipments on time, compared to 85% of similar FedEx shipments1). Pair the unrivaled operational excellence of UPS with Unishippers' personalized, hands-on customer support, and your SMB customers have everything they need to get their packages delivered on time and within budget.
Top Freight Shipping Carriers for SMB Needs
With our comprehensive portfolio of freight services — including LTL, FTL, and specialty options — Unishippers truly is the one-stop shop for SMB freight shipping needs. We partner with top national, regional and local freight carriers — including Estes®, YRC Freight and Saia®  — to provide SMB shippers with the best rates and services for their business shipping. And since we know not all freight carriers are right for every job, we regularly evaluate our shipping partners to ensure your customers have access to nothing but the very best — so you can help them get their freight on the road with confidence.
But wait, there's (even) more!
There are plenty of reasons why SMB shippers partner with Unishippers for all of their logistics needs — and our comprehensive network of top shipping partners is just the start!
1 ShipMatrix (2021). Carriers Hold Up Performance During Week 50.