Level Up With a Next-Level Franchise Opportunity
If you're looking to take your career to the next level, then you've come to the right place! Our unique franchise model gives entrepreneurs like you the perfect opportunity to be your own boss and have a rewarding professional career without sacrificing your personal life. With your sales and management expertise — plus our proven franchise model — there are truckloads of opportunities for your career success.
Is a Unishippers franchise right for you?
If you've excelled in sales but want to reap more rewards for your hard work or if you're a transportation logistics pro who's ready to be your own boss, a Unishippers franchise could be a great fit. Let us show you how your sales skills (combined with our proven franchise model) can put you on the path to success — all while enjoying the benefits and flexibility of business ownership.
Franchise owners love Unishippers — and we think you will too!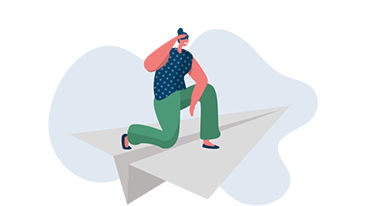 A winning combination of growth and stability
More than 90% of new franchisees respondents (less than two years) have ranked their long-term growth opportunity as strong.* When you invest in a Unishippers franchise, there's no need to worry about selling a novelty item or service that customers won't purchase in times of constrained spending. We provide an essential service that SMBs actually want and need — especially as the shipping industry continues to grow! In fact, more than 80% of companies outsource some (if not all) of their domestic shipping.1 That means an easier initial sale, plus uncapped growth potential — all while earning residual income from every shipment.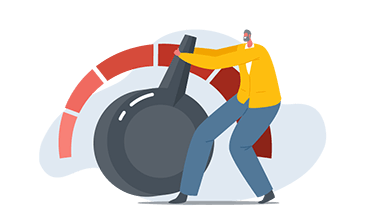 Small business feel, big business appeal
At Unishippers, you can be your own boss while also benefiting from the reputation, network and resources of one of the largest 3PL companies. Third-party logistics revenue in North America is projected to grow by 33% — from $267 billion in 2021 to $356 billion in 2026 2 — and it's clear that e-commerce isn't going anywhere anytime soon. By outsourcing many of the standard administrative tasks to our corporate team (and with access to resources and support), you can hit the ground running and focus your time on finding, selling and supporting new customers in a booming industry.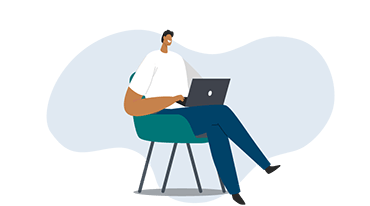 Maximum flexibility and work-life balance
Unlike most retail franchise opportunities — which keep you tied to a storefront working long hours — our franchise program gives you the freedom and flexibility you crave. With our national franchise model, there's no need to move to a location where a franchise is available. We give you the flexibility to sell from most anywhere in the U.S. And since you're selling a B2B service, you can still work standard business hours — giving you time to play just as hard as you work. In fact, more than 75% of franchisee respondents reported working 50 hours per week or less and many never work nights or weekends.*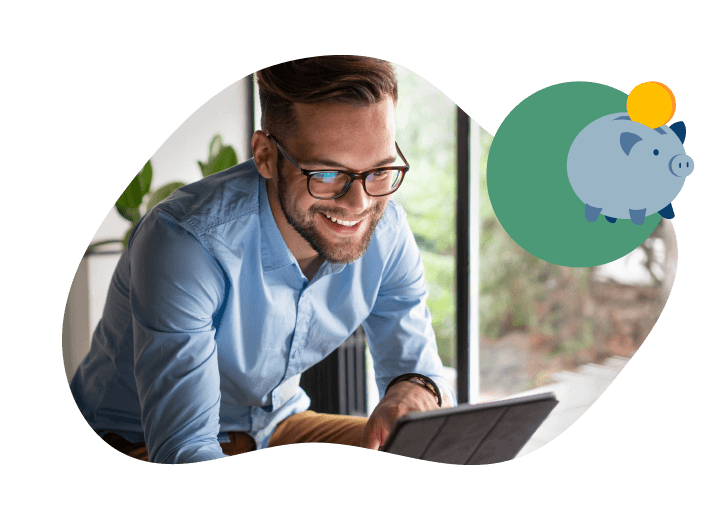 A Franchise Opportunity With Lower Start-Up Costs
Investing in your future can be scary, but you may be surprised to learn that owning a Unishippers franchise is within your reach. With Unishippers franchise ownership, there's no need to purchase a storefront, hire and maintain a large staff or invest in expensive inventory -- and we have financing options for qualified prospects! That means you can take your career to the next level without next-level expenses. More than 93% of tenured franchisee respondents (10+ years) state the financial picture of their business is strong.* This is bolstered by the residual income opportunities on every sale, making recouping your investment faster and easier.
Special Incentives for Affordable Franchise Opportunities
At Unishippers, we are committed to offering franchise opportunities and ownership to qualified candidates with the drive to take their sales or logistics career to the next level. That's why we offer 50% reduction of the Unishippers franchise fee for qualified applicants through our Diversity Ownership and Veterans Incentive Programs — find out if you qualify for our incentive programs!
Ready to put Unishippers to work for you?
Drop us a line and a member of our Franchise Development team will schedule a time to walk you through the program, answer your questions and help you decide if Unishippers franchise ownership is right for you.
1 Infosys and Dr. C. John Langley (2019). 23rd Annual Third-Party Logistics Study: The State of Logistics Outsourcing.
2 Polaris Market Research (2019). Third Party Logistics Market Size, Share - 3PL Industry Report, 2019-2026.
*Based on 89 respondents in the 2022 Franchise Business Review Survey