Unishippers Franchise Cost Overview
How much does a Unishippers franchise cost? Less than you might think! With Unishippers franchise ownership, there's no need to purchase an expensive storefront, hire and maintain a large staff or invest in expensive inventory. So if you have the drive and expertise to start your own business, but lack the extensive funds that typical franchise opportunities require, Unishippers could be the low-cost franchise you've been looking for.
Are you looking for a franchise with low startup costs? Look no further!
You deserve to take your career to the next level without a next-level expense — and we're here to help make that happen with one of the best low-cost franchises around. The initial Unishippers franchise fee is $30,000, with incentive programs and options for financing for qualified candidates.
Beyond the initial franchise fee, the average investment to open a Unishippers franchise can vary greatly, but is estimated to be between $19,565 and $233,300 (Please see items 6 and 7 in our Franchise Disclosure Document for more information about costs). This includes funds for things such as real estate, computers, business licenses, utility and phone deposits, and insurance. You should also have a plan to cover your living expenses for the first six months while you build your business, or have another source of income to sustain you during this period.
Are franchises a good investment?
It certainly depends on the franchise opportunity. But with a Unishippers franchise, the proof is in the profit! Unlike logistics agent programs, you keep a larger share of your gross sales. Plus, you earn residual income on customer shipments making it faster and easier to recoup your investment.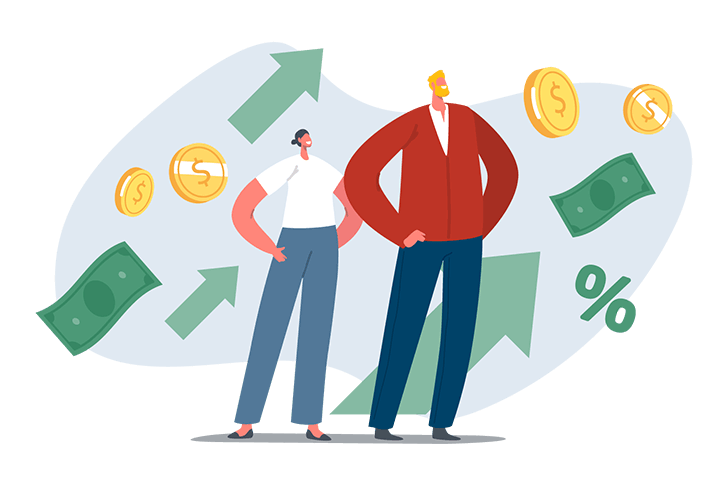 Unishippers offers financing for the initial franchise fee and start-up capital to qualified applicants. To get additional information about our financing options, please fill out this form.
With our affordable business opportunities for veterans, women and minority franchisees, franchise ownership could be within your reach! Learn more about our Diversity Ownership and Veterans' Incentive Programs, which offer 50% off the initial Unishippers franchise fee for qualified applicants.