Franchise Owner Testimonials
If you're like us, you've got big plans for your future. Wondering if Unishippers franchise ownership can fit with those big plans? Check out these Unishippers franchise reviews by owners who have thrived in our unique franchise model — creating a better business (and life) for themselves with their sales expertise and our administrative support.
Unishippers Reviews From Franchise Owners
If you're a motivated self-starter with proven sales experience, we think Unishippers logistics franchise ownership could be an exciting opportunity for your future. But why take our word for it when you can hear from actual franchise owners who have made Unishippers work for themselves? Read on to learn why sales professionals like you love owning and operating a Unishippers franchise.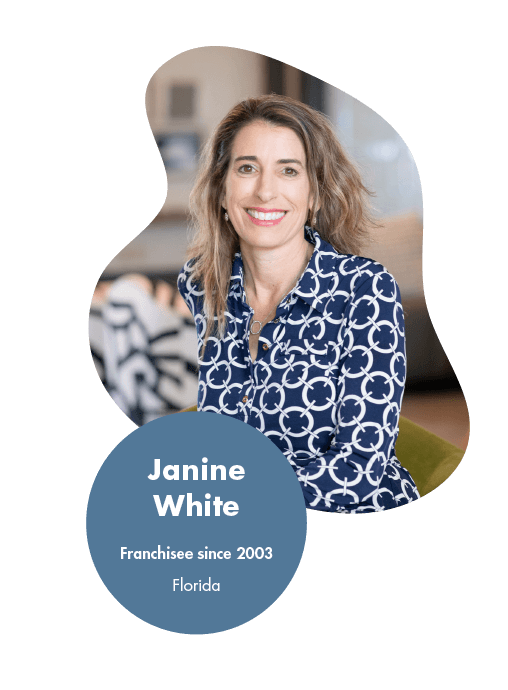 What do you love most about your Unishippers franchise?
"Unishippers is all about having a passion. I get up every day excited, knowing that the more I put into my franchise, the more I get out of it. And every day is different. I love the opportunity to meet all different kinds of business owners — it keeps things exciting."
Describe your quality of life as a Unishippers franchisee.
"I'm passionate about my Unishippers business and look forward to getting up every morning. I think it's good for my family and kids to see my strong work ethic and excitement for what I do. I want to instill that in them. The franchise gives me flexibility to go to their school events and work after they go to bed. I love having the ability to make those decisions and do what's best for my family."
"With a Unishippers franchise, there's minimal investment. You have partnerships with phenomenal companies — like UPS® and leading freight carriers — but you don't have to maintain a lot of assets. If you like sales, it's a great culture. You get to be creative and entrepreneurial. It's rewarding to do things how you want and then experience the success. The more you put in, the more you get out — the sky's the limit!"
How do your responsibilities as a franchise owner fit with your lifestyle?
"This is what attracted me to sales and ultimately Unishippers franchise ownership. Most industries we serve operate 9-to-5, Monday through Friday — which means you can make a good living and still be around for family on the weekend. Plus, with virtually no business travel, it's an ideal scenario for me."
Who would you say is a good "fit" as a Unishippers franchise owner?
"The Unishippers model is a sales vehicle, and many of the most successful franchise owners have been successful at sales in general. If you're not an active salesperson or don't know how to sell, though, that's okay — you can surround yourself with people who do. That's the key to being successful."
Do you have any tips for new franchisees?
"Early in my career, a franchise owner gave me the advice that being persistent pays off. That always stuck with me and it's the truth. Whether it's invoicing, an appointment or a new customer setup, I work the opportunity until it's run its course. You have to be tenacious."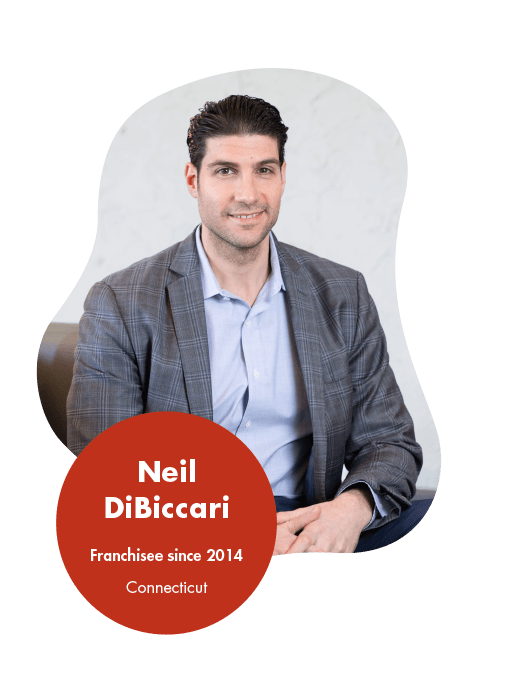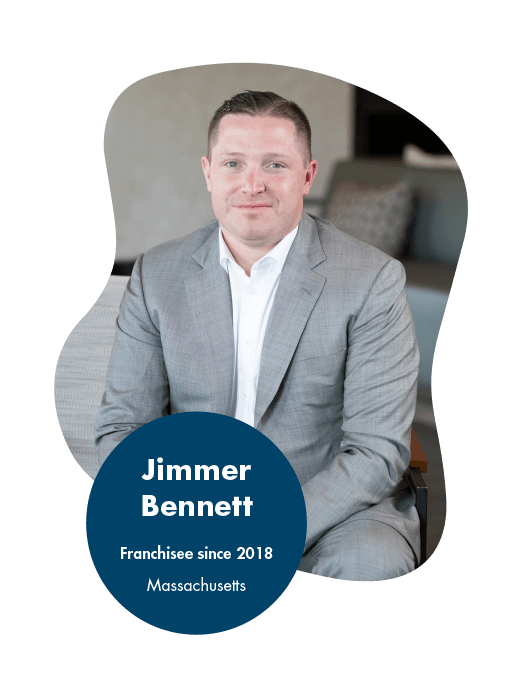 What sets the Unishippers business model apart?
"The logistics industry itself. In times of recession, carrier business is steady because companies need to ship, regardless of how the economy is doing. It's an opportunity that sets us apart from the majority of industries out there."
What opportunities does Unishippers offer you for personal and professional growth?
"My Unishippers franchise offers financial flexibility and the opportunity to create a culture and grow a sales team. But for me, the number one benefit is my people — the rewards of hiring professionals and watching them develop into successful individuals."
What gives you confidence in Unishippers? And what are your long-term prospects as a franchisee?
"It's very hard to start a business on your own in third-party logistics because you don't have buying power to negotiate prices with carriers. But with Unishippers, you overcome that barrier because strength in numbers is built into the franchise. It helped me immensely as a new entrepreneur. Also, there's an immense amount of stability in the model. There's a systematic process and proven approach — plus, the explosion of e-commerce over the last four or five years spurred rapid growth in the logistics services Unishippers provides."
How does the Unishippers model break barriers to franchisee growth and opportunity?
"Unishippers' national franchise model gives me the flexibility to grow my business more easily. Without geographic restrictions, I am empowered to leverage existing customer relationships to expand my customer base regardless of location. It's exciting. My customer in Utah may source steel from Pittsburgh, but I can go up and down a customer's supply chain and tap into their relationships and network."
What parts of the business get you out of bed in the morning?
"What really fires me up is being able to hire, lead and inspire eager professionals — giving them the tools and watching them succeed in a way they may have never dreamed possible. Whether they stay with me, become franchisees or go on to other great things, that's my warm and fuzzy. That's the spark that keeps me going."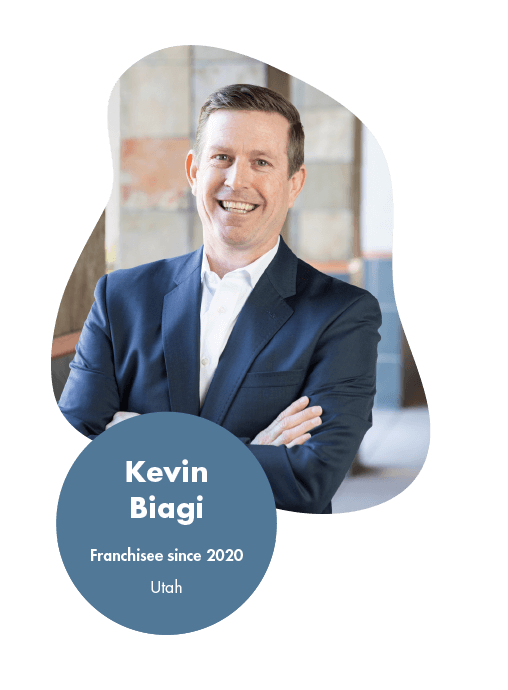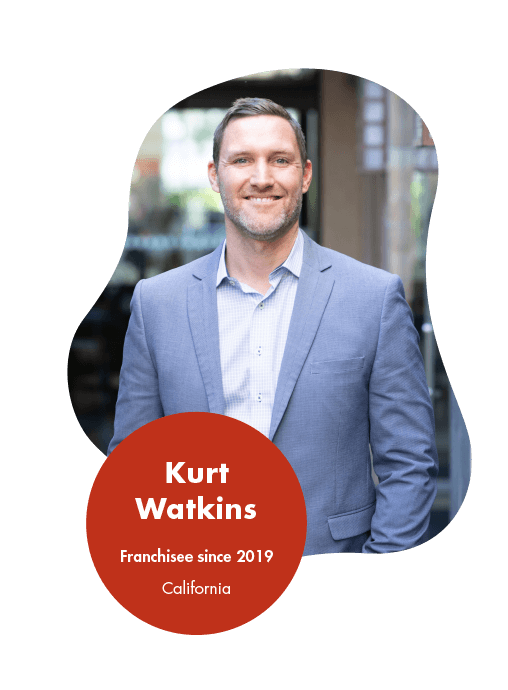 Why did you choose a Unishippers franchise over other business opportunities?
"For me, purchasing a Unishippers franchise was a no-brainer. The leadership is forward-thinking and this is a business where you don't have to be perfect, but you can excel if you are ready to execute and have the right mindset to learn from your failures and apply it in the future. This is an opportunity that you don't want to pass up."
What kind of support do you get from Unishippers that empowers your franchise and customers?
"I love the Unishippers support team. I was promised that I'd have support and that's been delivered on. My operations management team has been great, and I think everyone is in alignment. We're all pulling at the same end of the rope, which makes the net really sturdy."
What's your favorite thing about being a Unishippers franchisee?
"You can't put a price on the work-life balance at Unishippers. I can decide if I'm calling businesses on the road or working from my office based on what I want to do that day. The quality of life is second-to-none, and I know the more energy I put into my franchise, the more I see it grow. It's a direct impact of my efforts, and not the efforts of someone else."
What are some key qualities of a successful franchisee?
"You need to be a self-starter with an entrepreneurial spirit to have a successful franchise — but you also need a sincere desire and passion to help companies save time and money. People at small to mid-sized businesses wear a lot of hats and may not understand the shipping world. Your expertise will bring something to the table that will help them put savings into the bottom line of their profits or other areas of their business."
Can you describe your customer relationships?
"When I make a phone call, I feel like I'm genuinely benefitting people — it's not soliciting or telemarketing. Even with people taking 30 phone calls a day, they listen to me talk about freight because I'm providing value to them. Helping small businesses save money and being their shipping consultant keeps me going. I have a passion for that."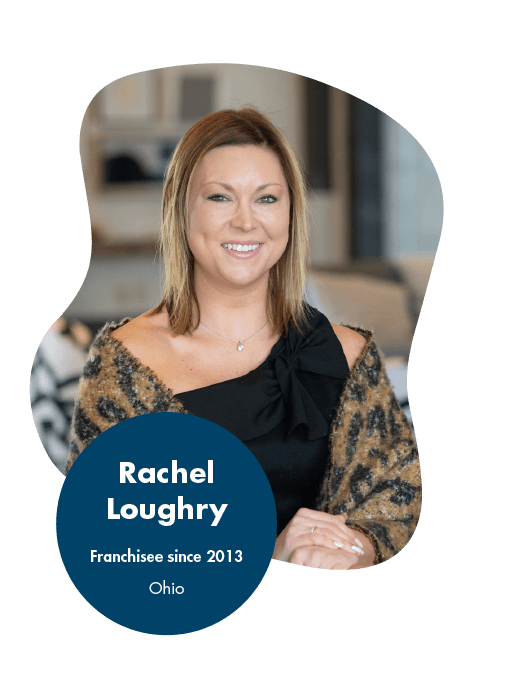 Join Our Team of Shipping Rockstars
You've heard how Unishippers franchise ownership works for driven business professionals like you. Now it's time to decide if you'll take advantage of these benefits for yourself!