Your dream career is closer than you think!
You've heard that the journey of a thousand miles starts with a single step. Well at Unishippers, we think owning a successful small business is much closer than that — and by requesting more info, you're one step closer to your dream career. Whether you have a simple question or are ready to take the first step in the Unishippers franchise ownership process, we're ready to help out. Fill out the form below and a member of our franchise development team will contact you soon!
Ready to take your career to the next level?
Reach out to our Franchise Development team for details on 3PL franchise ownership.
By submitting this form, you agree to receive calls, text messages or emails at the contact information provided. Message rates may apply. Text STOP to cancel text messaging at any time. See Terms & Conditions for additional details.
Become a One-Stop Shop for SMB Shippers
Have a desire to support small to mid-sized businesses (SMBs) across the nation with the resources and support of a leading freight brokerage? For more than 30 years, Unishippers has provided best-in-class solutions and dedicated shipping logistics support to SMBs through the work of our 200+ franchises in a growing and recession-resistant industry. We have the tools you need to level up your sales career, including less-than-truckload (LTL) and full truckload (FTL) freight shipping options, plus top-notch parcel service as part of the nation's largest authorized non-retail reseller of UPS®.
You + Unishippers = an Unbeatable Franchise Opportunity
Looking for the flexibility of owning your own business but still want the support and resources of an industry-leading 3PL? With a Unishippers franchise, you'll gain the flexibility to work from (almost) anywhere while experiencing unlimited growth potential, all backed by Unishippers' award-winning service offering. Plus, with a Unishippers franchise, you'll work regular business hours, unlike you would in the retail space. Put your experience as a sales professional to use with low startup costs and the ability to start a business that will take your career to new heights.
Affordable Start-Up Costs to Help You Grow from Day One
We get it, starting a business can be expensive. That's why we've worked hard to offer low startup costs for our Unishippers franchisees! If you have the drive and desire to successfully start a business but don't have the funds to open a brick-and-mortar location, Unishippers may be your perfect fit. With a Unishippers 3PL franchise, you can build your business with minimal investment, meaning there's no need to buy a physical storefront or hire a large support staff. Plus, with reduced fees for qualifying prospects, you can take your career to the next level without incurring a next-level expense.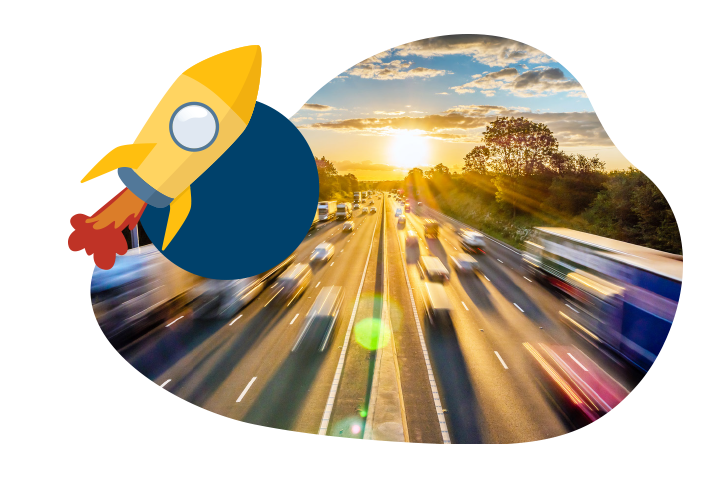 Grow Your Career in a Recession-Resistant Industry
If you've been searching for a fast-growing industry to put your sales expertise to good use, you've found your perfect match! The logistics industry is booming, making now the opportune time to start your own 3PL franchise with Unishippers. Shipping and transportation are not only essential but are an ever-increasing part of day-to-day life. By providing essential services that businesses consistently need, you can rest assured that the sky is the limit for logistics sales professionals like you.
A Franchise Opportunity Like No Other, With the Awards to Prove it
Not only are we one of the nation's leading 3PL providers, but we're one of the industry's leading franchisors, too! Our franchisees help make our business great with their sales-oriented mindsets and their passion for providing top logistics solutions for SMB shippers. Likewise, we've made sure to take care of our franchisees, resulting in Unishippers becoming one of the best logistics franchise opportunities in the U.S. We've even got the awards shelf to prove it!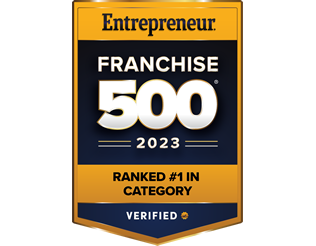 Entrepreneur
Franchise 500
Entrepreneur
Franchise 500
Ranked in Franchise 500 (2023)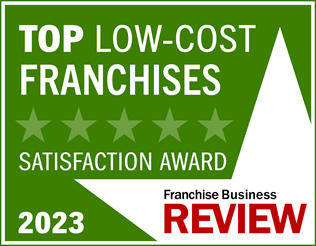 Franchise Business Review
Top Low-Cost Franchises (2023)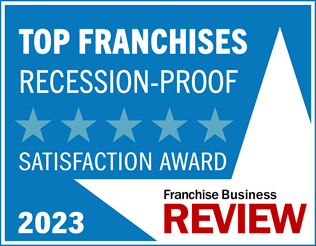 Franchise Business Review
Top Recession-Proof Franchises (2023)
Got questions? We're here to help!
Starting a business is a big decision, and we know you likely have questions. That's why we've compiled a comprehensive list of FAQs to help you feel comfortable and confident embarking on your franchise ownership journey!