Third-party logistics is a top recession-resistant industry.1
Great sales skills are surely an asset, but a growth mindset doesn't mean anything if you're selling yesterday's news. Luckily for you, there's no stopping shipping and logistics — and we're here to show you why.
Digitization and globalization have made an immense impact on many industries, and logistics is no exception. The difference is that logistics only stands to grow from technological change. (Looking at you, e-commerce.) No matter what the economy goes through — or what advancements we face — goods need to be moved.
As the logistics industry has evolved, the need for third-party logistics (3PL) providers such as Unishippers has grown exponentially. The burgeoning complexity of freight and logistics is leading more businesses to look to 3PL providers to enhance their supply chain operations. This is evidenced by 3PL's share of the market increasing from an estimated 9% in 2000 to 20%+ in 2022.²
Shipping and logistics are trending upward, driven by globalization, economic expansion, e-commerce growth, increasing freight volumes and favorable pricing trends. Paired with advancements in freight and logistics technologies, it becomes a complex proposition for SMBs to manage without a 3PL partner in their corner. Now's the time to hop on board a trend that's likely never going out of style.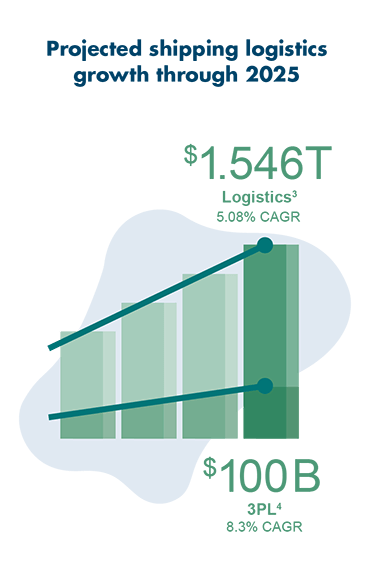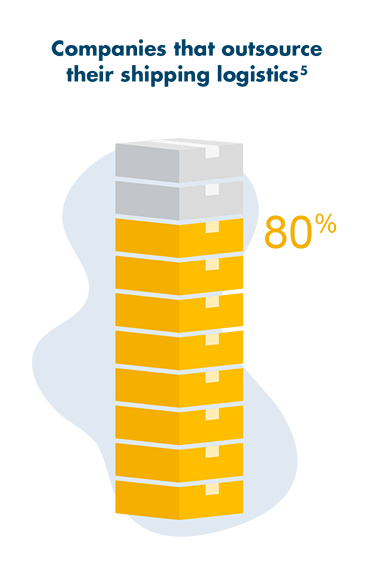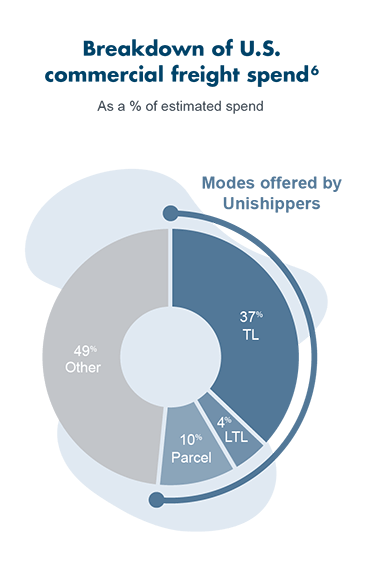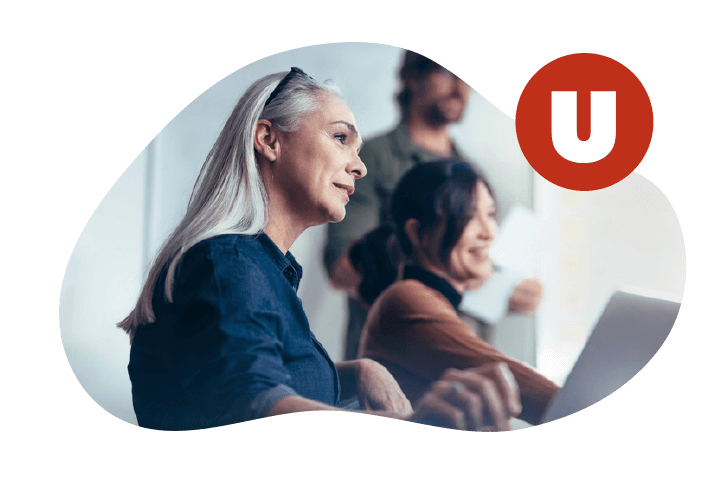 Unishippers is a privately held 3PL with a small and mid-sized business (SMB) focus and an authorized, direct parcel offering. The fact is that other 3PLs consistently neglect SMBs as they chase after larger enterprise accounts. With limited competition and a near-endless variety of businesses in need of 3PL services across the country, the road to success is paved for Unishippers franchise owners.
Stake your claim to unlimited growth!
Unishippers is among the best low-cost franchises on the market — and in an industry with maximum growth potential and proven staying power. It's time to stake your claim today!
1ShipBob (2020). Recession-Proof Businesses and Products: Staying Afloat During Economic Downturn.
2Worldwide Express (2021). Key 3PL Industry Trends Defining Today and the Future.
3Technavio (2021). Global Logistics Market 2021-2025.
4Armstrong & Associates (2020). U.S. 3PL Market Growth.
5Infosys and Dr. C. John Langley (2019). 23rd Annual Third-Party Logistics Study: The State of Logistics Outsourcing.
6American Trucking Association (2020). U.S. Commercial Freight Spend.